tent no.&nbsp2
•
60 min
•
suitable
6+?
•
750 Kč
Important notice
Information about the COVID-19 situation and your safety at the festival can be found here.
Free seating.
For ticket reservations for people in wheel chairs, please contact us before purchasing a ticket (due to the technical layout of the tent capacity is limited) via ticket@letniletna.cz
We ask all visitors to come in time. After the show starts, it is not possible to enter the chapiteau even if you present valid ticket.
Entrance for children under 6 years old is forbidden, older children only with parents.
We kindly ask you to respect the parental advisory age recommendations. They are essential to the safety of the artists and the comfort of all our festival guests.
Use the baby-sitting for children of 4 years of age at the festival. The "Night Watch" is there for you!
The exceptional performance L'avis Bidon was created in 2017 and has been reaping one success after another ever since. Therefore, it is no wonder that it was also selected as a French favorite only for Letní Letná on the recommendation of the prestigious contemporary circus festival, BIAC Marseille!

In addition, it also won a gold medal during the 38th Mondial du Cirque de Demain. "Somewhere between a grotesque and a first-class circus. L'avis Bidon is a message of friendship and optimism."

Acrobats Zackary, Baptiste, Charlie, and Boris and their inner restlessness towards the world. They jump, throw knives and sing like they're about life. It is powered only by pure adrenaline. These circus performers introduce us to their colorful affinity against the background of a new musical universe. The relaxed atmosphere helps them to share masterful pieces and their crazy sense of humor with the audience up close. French Telerama writes: "... they impress with their creativity, dark humor and dynamism ... The whole thing is furiously exciting."
This show is part of project Circus Link.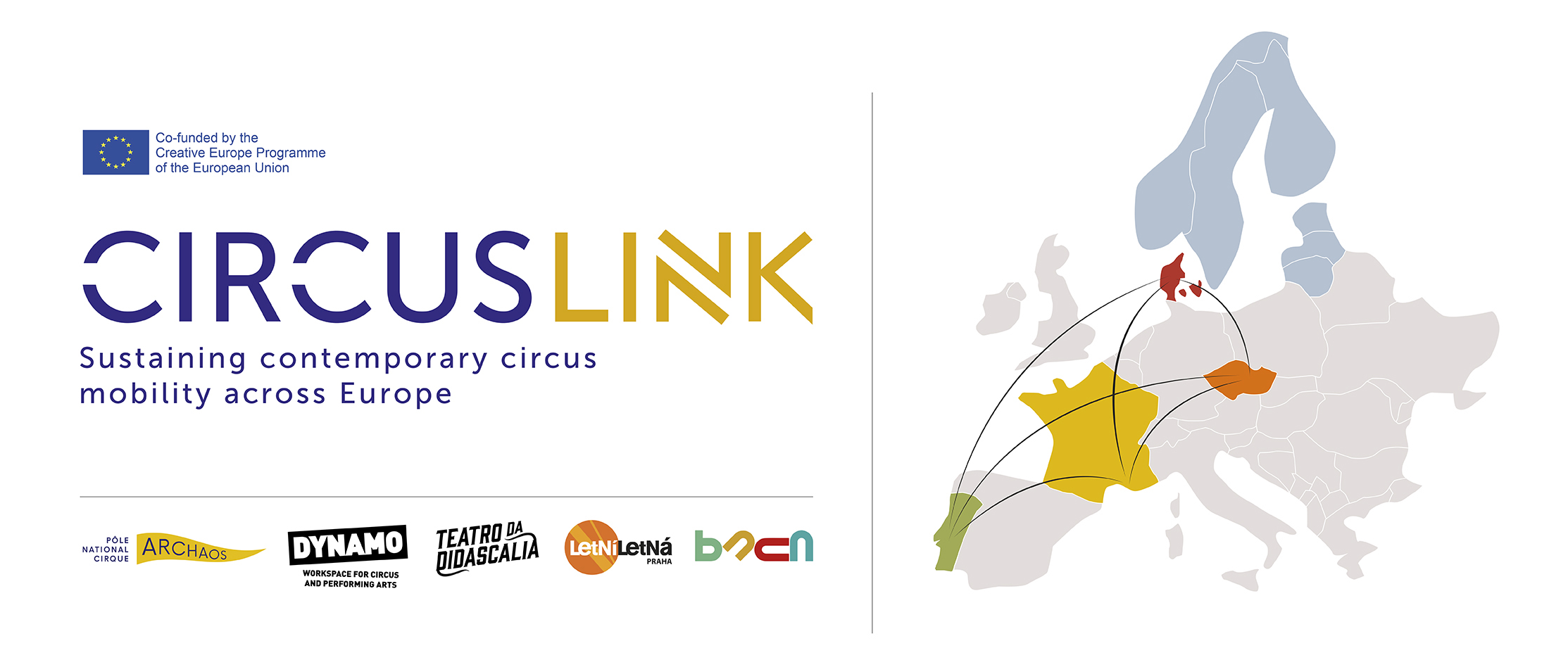 ---
The performance is part of the Circus Link project. The project is co-financed by the European Union's Creative Europe program and the French Institute in Paris.
---
The Franco-Swiss Cirque La Compagnie ensemble was founded by graduates of the National Circus schools in Montreal. Together, they excel in a strong acrobatic identity, humor, technical virtuosity, and creativity, but at the same time, you will feel the uniqueness of each of them. They want together constantly exceed their limits.
Photo: Jérémy Paulin

More information

Reviews

Creative team