Letni Letna is the biggest contemporary circus festival in Czech Republic. Within 21 days in 2022 it offers more than 200 circus and theatre performances with an attendance of more than 50 000 visitors. Festival has two basic programming lines:
1) International productions



There are 3-4 foreign companies at each edition of the festival, either coming with their own tent or performing in a rented one. These companies stay for the whole period of the festival and perform 13 to 15 shows.
Headliners of the festival 2022
Circus Cirkör from Sweden returns to Letní Letná for the fourth time to present a newly knitted version of their successful Knitting Peace show.
The Spanish Compañía de Circo "eia" company will energize the festival audience with their temperamental Nuye production.
And last but not least, legendary French artist Johann Le Guillerm brings his new unique Terces project.

All three shows will run from August 11 to August 31.
Besides its headliners Letni Letna presents two other unique projects featuring international artists.
In August 2022, Wes Peden & Thom Monckton will premiere their Optimismi show. Juggling, clowning, physical comedy and live music on stage!

Only on August 30 and 31.

Through the Truth is a solo show by German-based aerialist and contortionist Thula Moon who will take the audience to the world of different perspectives as she ventures on a journey Through truth which leads from the desire for external approval to the wisdom of self-acceptance.


Only on August 24.
2) Czech Contemporary Circus Scene Festival

One of the festival chapiteau is dedicated to Czech contemporary circus scene. Each year the festival presents premieres and popular Czech shows from well established companies as well as new emerging artists. You can see a different show practically every day as the festival provides space for almost every Czech contemporary circus company.
In 2022, in the course of 17 days, Letni Letna will present the very best of well-established as well as emerging Czech artists.
You can look forward to shows by Losers Cirque Company, AirGym Art Company, Bratri v tricku (Brothers in Trick) as well as Eliska Brtnicka, Klara Hajdinova, Betka Ticha, Ondrej Holba, Eva Stara and Lenka Svolikova.


For full programme by dates click here.
If you have any questions, please contact us at registration@letniletna.cz

---
Letni Letna has been one of partners in CircusLink project, who worked together in a spirit of cooperation and openness to develop CircusLink platform. CircusLink considers mobility as a common project, shared by programmers and companies, so that each show can find its right place in the European circus landscape. That is the reason why we created the CircusLink network and ti's website, a tool made to encourage and facilitate the mobility of circus arts inside Europe.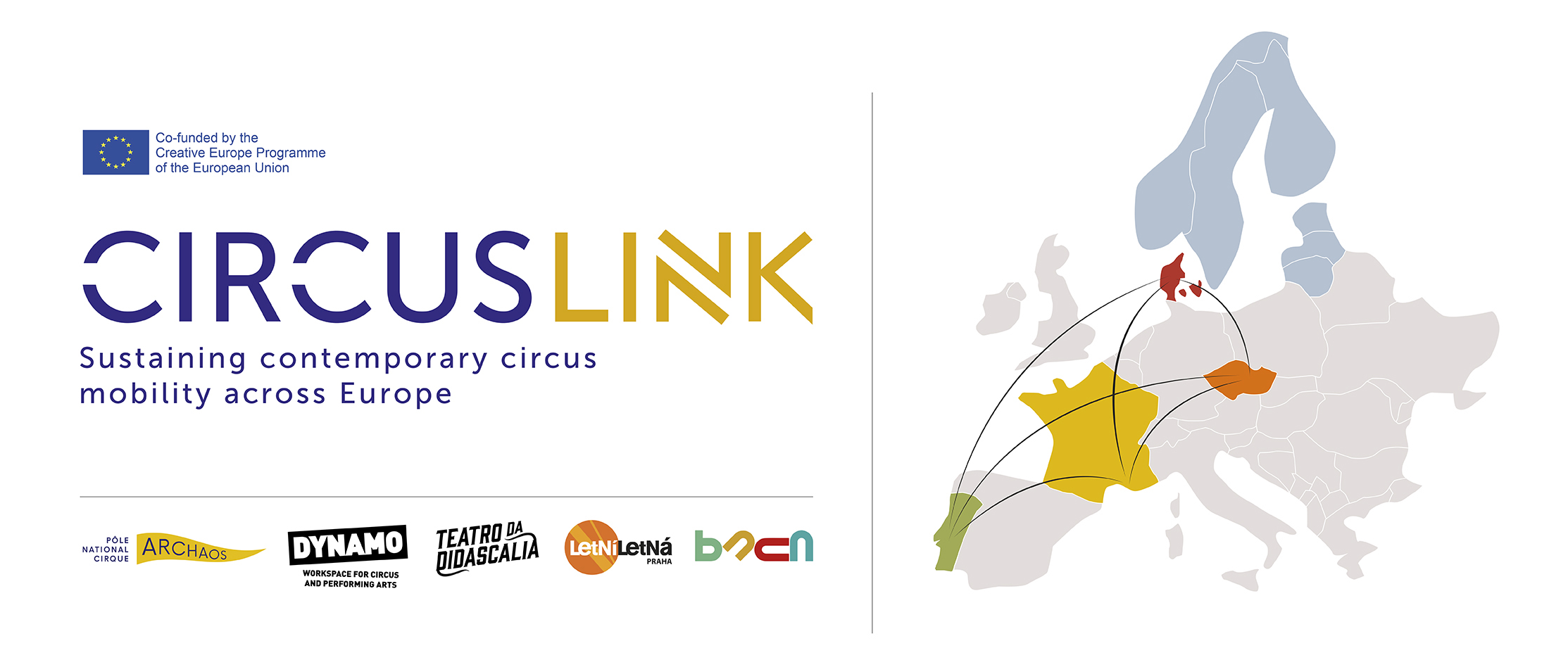 CircusLink is a European collaborative project co-funded by the European Commission's Creative Europe Program. CircusLink's goal is to promote the mobility of contemporary circus companies in Europe.