Letni Letna is the biggest contemporary circus festival in Czech Republic. Within 19 days in 2023 it offers more than 200 circus and theatre performances with an attendance of more than 50 000 visitors. Festival has two basic programming lines:
1) International productions



There are 3-4 foreign companies at each edition of the festival, either coming with their own tent or performing in a rented one. These companies stay for the whole period of the festival and perform 13 to 15 shows.
Headliners of the festival 2023
Besides its headliners Letni Letna presents three other unique projects featuring international artists.
Open-air opening show at August 16 and 17 will be cooperation between swedish team lead by director Jesper Nikolajeff and bunch of czech artists. Stay tuned for more information coming!

premiere of show Crossing - cooperation between Eliska Brtnicka (CZ), Ilona Jäntti (FI), Aki Yoshida (JP) and Eleonora Dall'Asta (PA). All four artists will present their approach to aerieal acrobatics.
In frame of Czech scene and in cooperation with Roztoc multi-circus festival unique event will happen at 21st of August. In Juggling Gala you will meet many great artists as Marica Marinoni (IT) or Duo Two Many (HU) and many more.

2) Czech Contemporary Circus Scene Festival

One of the festival chapiteau is dedicated to Czech contemporary circus scene. Each year the festival presents premieres and popular Czech shows from well established companies as well as new emerging artists. You can see a different show practically every day as the festival provides space for almost every Czech contemporary circus company.
In 2023, in the course of 19 days, Letni Letna will present the very best of well-established as well as emerging Czech artists.
You can look forward to shows by Losers Cirque Company, AirGym Art Company, Bratri v tricku (Brothers in Trick) as well as Eliska Brtnicka, Feel The Universe Circus Company, Michaela Stara & Jonatan Vnouček, TuTo Cirk, Cirkus Tety and many more.


For full programme by dates click here.
If you have any questions, please contact us at registration@letniletna.cz

or
anna.vondrackova@letniletna.cz
---
Letni Letna has been one of partners in CircusLink project, who worked together in a spirit of cooperation and openness to develop CircusLink platform. CircusLink considers mobility as a common project, shared by programmers and companies, so that each show can find its right place in the European circus landscape. That is the reason why we created the CircusLink network and ti's website, a tool made to encourage and facilitate the mobility of circus arts inside Europe.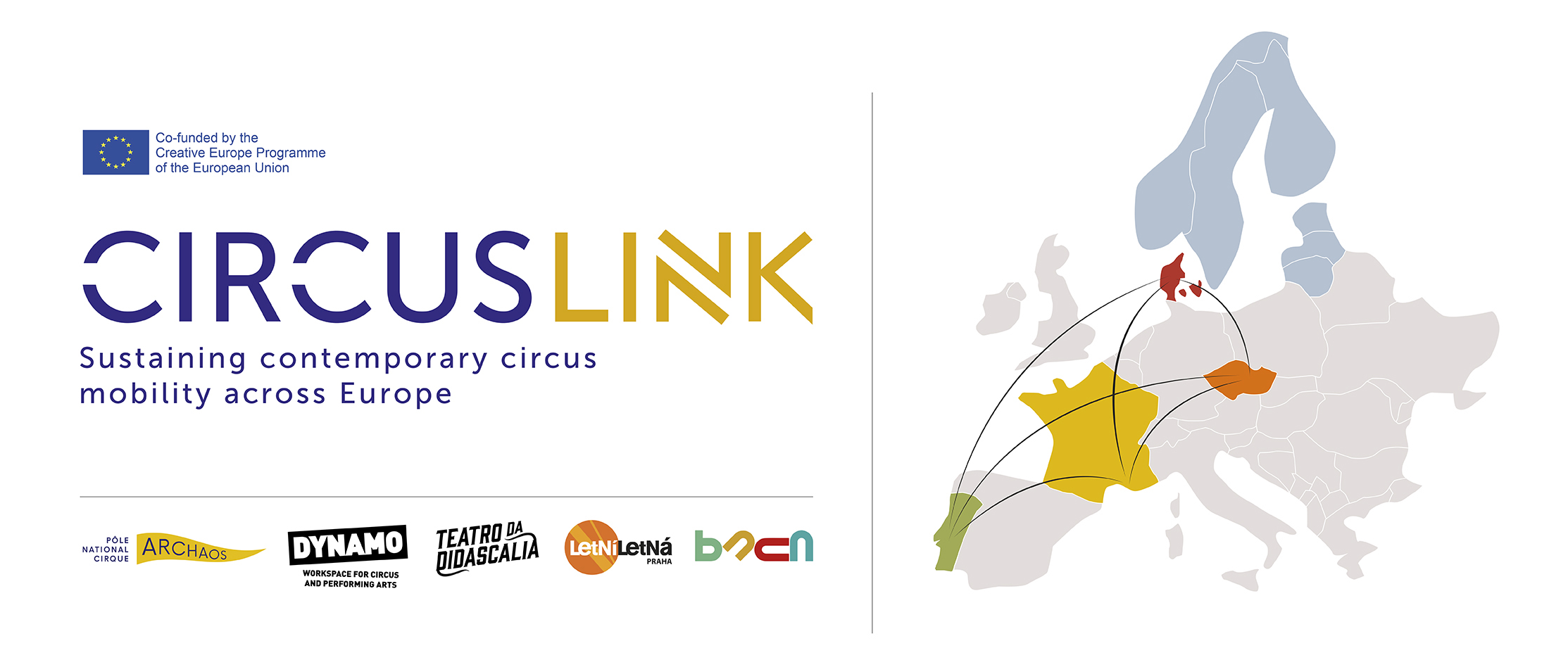 CircusLink is a European collaborative project co-funded by the European Commission's Creative Europe Program. CircusLink's goal is to promote the mobility of contemporary circus companies in Europe.